Product update: Better row management in your Trello Gantt chart
We've got some news for our Ganttify for Trello users. We've rolled out a new update that allows you to easily hide and show rows within your Gantt chart.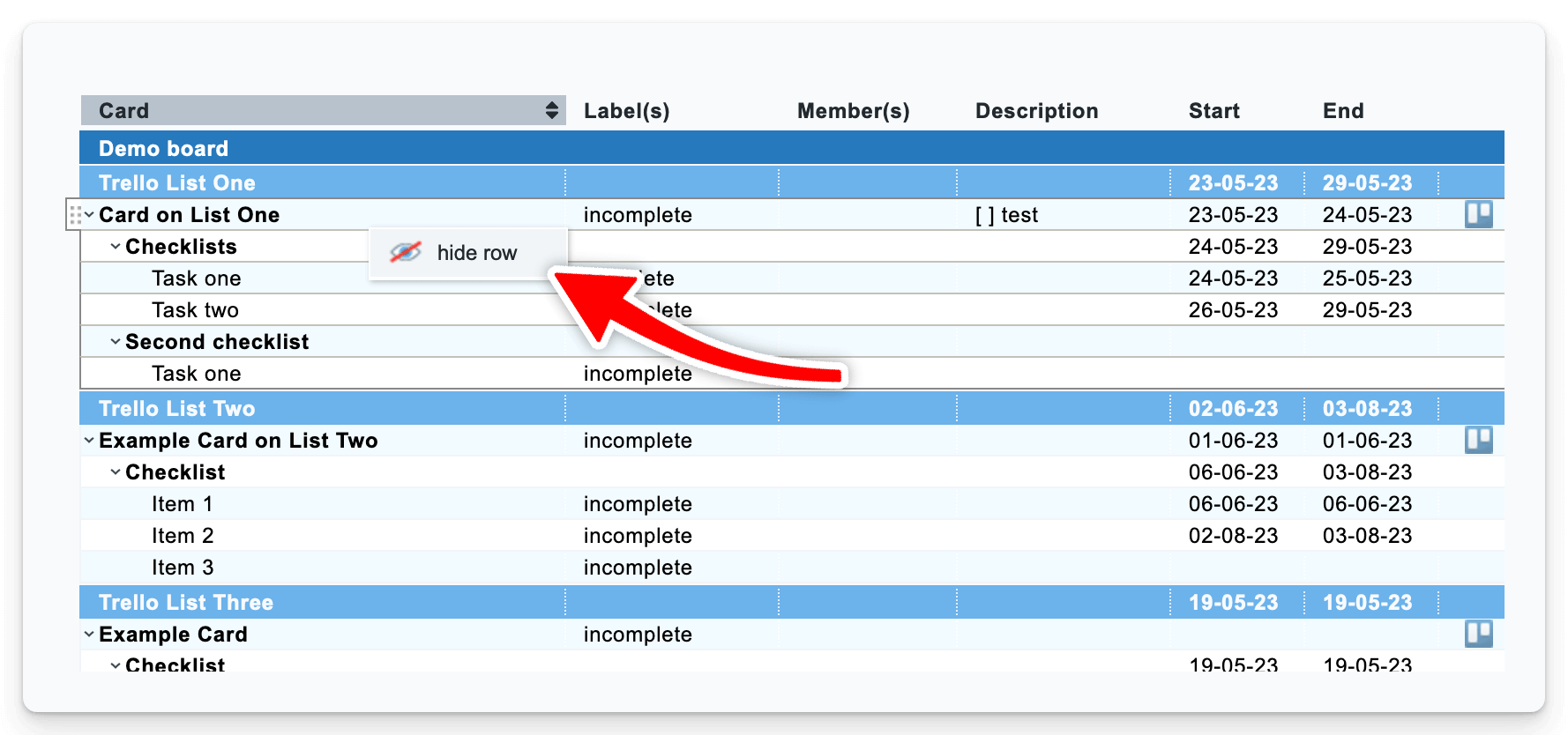 In the past, to hide rows, users needed to switch over to Trello, remove the "Ganttify: hide" meta-data from the card descriptions, Trello Lists, or Checklist items, and then refresh the Gantt chart. This was clearly not the most efficient process, and we've listened to your feedback.
Hiding and showing rows from the context menu
We've now made things more streamlined. You can hide a row right within your Gantt chart by simply right-clicking on a row and choosing "hide row" from the context menu. The row will disappear from your Gantt chart. When clicking on the eye icon in the menu bar, you can choose to show hidden rows. The hidden rows will appear transparent in your Gantt chart.

Want a hidden row to reappear? No problem. Right-click on the row and choose "show row" from the context menu. The row will reappear in your Gantt chart.
Old meta-data is automatically cleaned up
If you've previously created any "Ganttify: hide" meta-data in your card descriptions for row management, Ganttify will automatically clean up this meta-data for you and convert it to the new format. That's right - Ganttify will take care of removing those legacy tags from your Trello cards, Trello Lists, and Checklist items.
Don't want to miss an update? Follow us on Twitter for the latest product updates and announcements.
This update is all about improving your user experience and making Ganttify the best Gantt chart tool for Trello on the market. Give these new features a spin and do let us know your thoughts.