Straight forward pricing
All paid plans include a 14 day free trial.
Frequently asked questions
What happens when I start the free trial?
You will get a fully functional account for 14 days, which gives you access to everything Ganttify has to offer in the Pro plan. If (and only if!) you love it, you can upgrade your account at anytime to a paid subscription.
We will even send you a reminder when your trial is about to expire.
Do you offer business / corporate discounts?
When you're signing up for annual accounts for 5 or more users, contact us to apply for a business discount of up to 35%.
What's the sign up process like?
We've made the sign up process as painless as possible. It's a simple three step process: create an account, connect your integration and get started right away!
Can I change my plan?
Anytime! Simply change the plan in the billing section of your account settings.
Free
While we're still testing the integration, developing great new features and collecting user feedback, this integration is free to use.
We will introduce paid plans later this year.
Don't take our word for it
This is what our users say about Ganttify.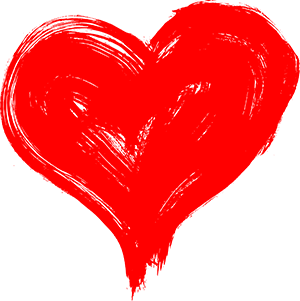 Previously I had used a variety of project management tools including MS Project, Critical Chain, and a few web based services. I find that Trello and Ganttify have transformed our business by organizing our projects in a way that is visual and makes sense.
Gary Schultze, Director of Engineering
Regalo International LLC
We love Ganttify. It allows us to continue our work in Trello, but produce beautiful Gantt charts for our funders. They and our project's steering committee have been very impressed with the ease of use of both of these products. They really help us work more efficiently. Nancy Wilkins-Diehr, Co-Principal Director
San Diego Supercomputer Center
I've been using Ganttify with the Trello integration. More and more of my work with clients benefits from a visual and agile approach, which Trello addresses brilliantly, but there are still occasions when clients want to see a Gantt chart. So, Ganttify fits the bill perfectly and bridges the gap between Agile and Waterfall planning approaches for projects that don't naturally fit into a short 1-4 week sprint approach. It's quick and easy to use.


Ian Seath
I use Ganttify every day for work without fail. It keeps me on track and helps me prioritise my tasks. Being able to visualise my projects on a timeline has made a huge difference in my workflow. I've already recommended this to my work colleagues and family. Paul U., Research Executive
Customer Service Benchmarking Australia
I use your Gantt charts for organizing both private and work-related stuff in combination with Trello.
Your tool is awesome, thank you very much.


Peter Albrecht
I just wanted to say; I have been testing Ganttify with Google Calendar for one day now and I find it effing awesome! Exactly what me and my team have been looking for :) Cheers.

Philip Blomsterberg