The Ultimate Gantt chart
add-on for Trello.
Keep an eye on your Trello board timeline, create dependencies between cards and across projects, keep track of what's going on.
Trello Card dependencies

Define relations between cards, even across projects.

Published Gantt chart

Share a secure link to the live Gantt chart with anyone.

Start & end dates on cards

Define a card duration. Not just when it needs to be done.

Privacy first

Your project data never stays on our servers. It's loaded each time you open the Gantt chart.

Always in sync

When a Card's due date changes, the Gantt chart updates. And vice-versa.

Filters

Quickly find what you're looking for in big timelines.

Works great with teams

Easily make sure your colleagues or management knows what's going on.

... and individuals.

Planning a wedding, keeping track of your chores, and anything in between. Know when you have time and when you don't.

Export as PDF

Created Gantt charts can be saved as PDF for convenient sharing.
Point, click & done. Here's how.
Your first Gantt chart for Trello is that easy.
Trello Timeline view, but better.
The Timeline view in Trello is a great start to view your cards on a timeline. Ganttify lets you create a timeline view across Boards, and even across Trello Workspaces.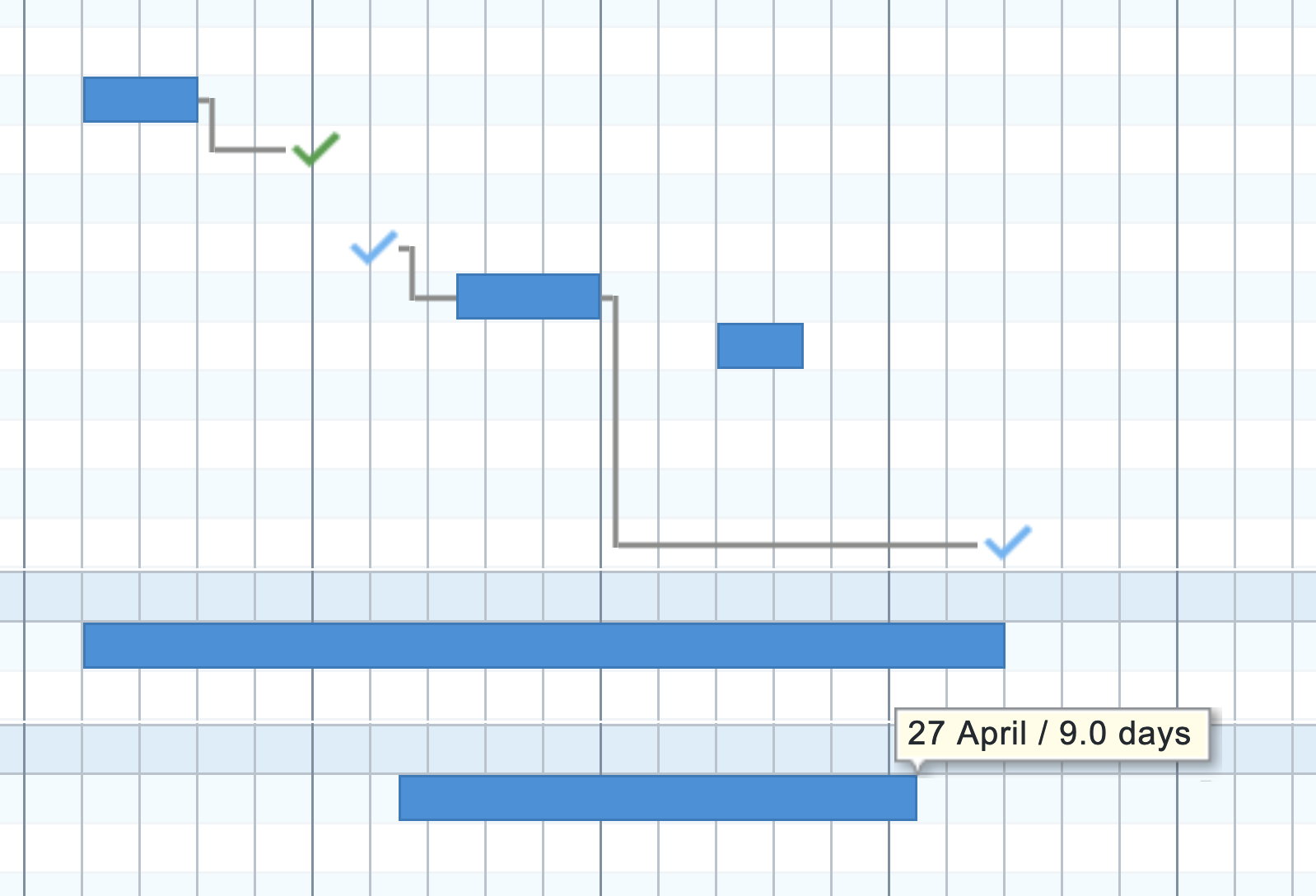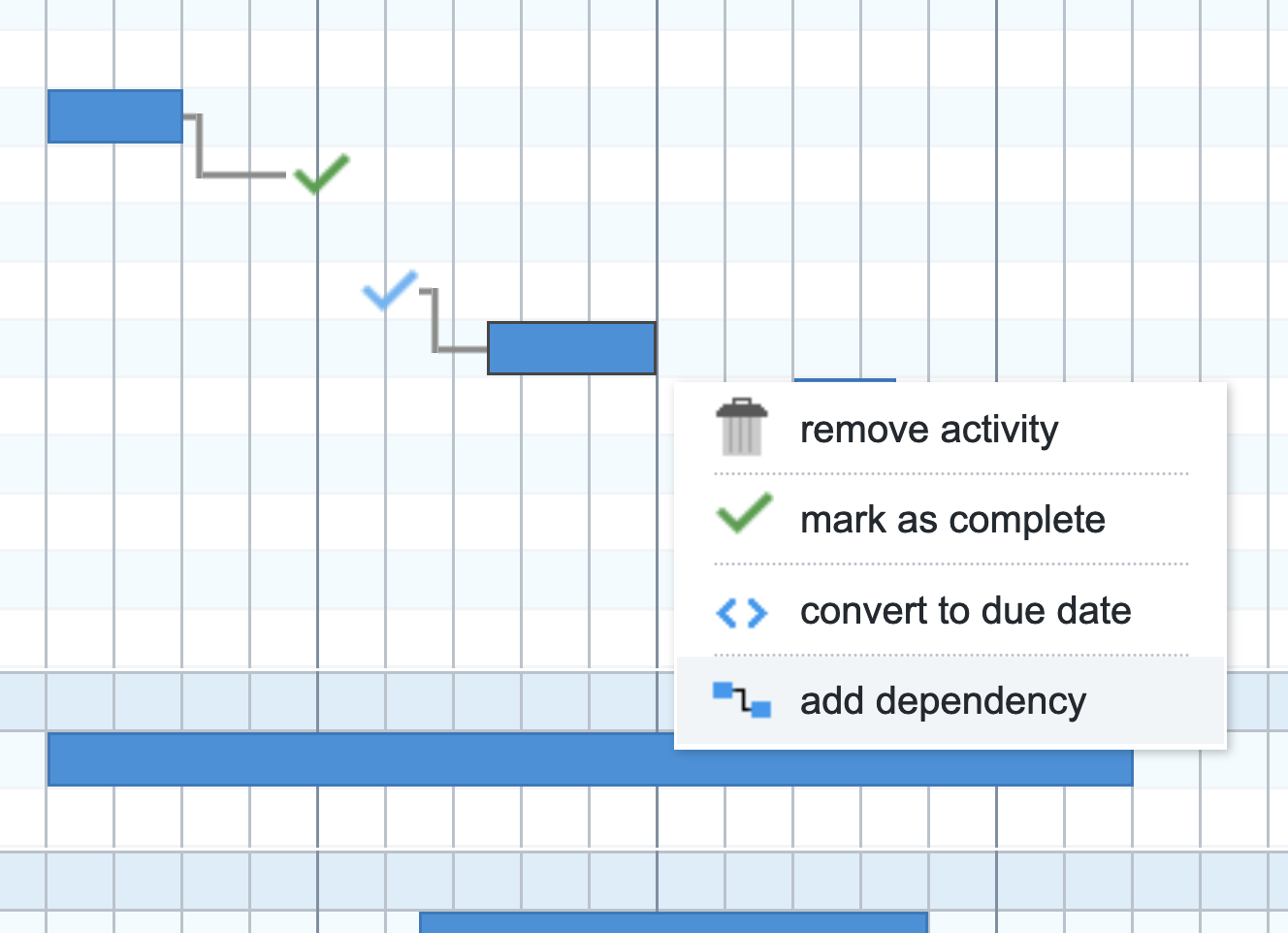 Set dependencies between cards,
and even across boards.
Define dependency lines when cards are related. A parent card gets delayed? The follow-up cards' start dates are automatically moved forward. Instantly see how delayed cards affect your project's deadline.
Watch video
Gantt charts for Trello
No Trello Premium required. All Ganttify features are supported for all Trello users, even when you're on a free plan. With Ganttify's advanced zooming capabilities, it's easy to plan with great precision.
No manual data entry, all project data is loaded directly from Trello. Just select one or more projects and click "Open Chart".