The Ultimate Gantt chart
Trello plugin for your boards!
Create Gantt charts of your Trello boards in a single click. Drag and drop time blocks to easily schedule your Trello cards and todo's and easily add, update or remove time blocks and milestones.
View, edit and share your project timeline in seconds.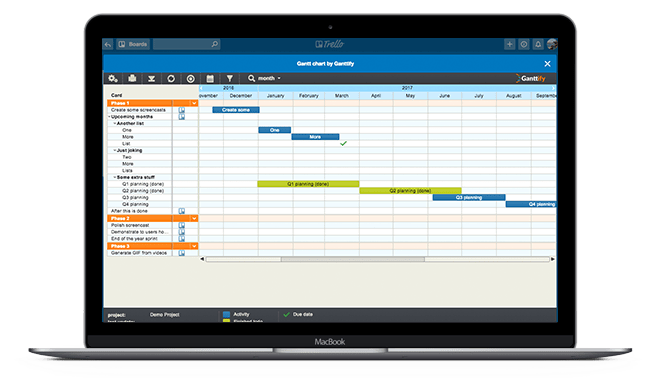 Privacy first
We don't download and store data from your Trello account. Your data stays at Trello, not our servers.
Always up to date
When you make changes to the Gantt chart, all information is instantly synced to your Trello boards.
"

All you have to do, really, is connect your account to Ganttify and it does the rest. You can save the chart as a PDF or image, share a link to the chart, and change the view in increments ranging from 5 minutes to one month at a time.

"

Lifehacker.com
Get the Gantt chart for Trello
browser extension
Stay in the loop while working on your Trello board by using the Gantt chart for Trello browser extension.
The extension creates a Gantt chart button in the top right of your Trello board, just like a Trello Power-Up. Use this button to conveniently open Ganttify right within your Trello board.
This is an optional feature and not required to make use of the Ganttify service.
Your data is yours, only yours.
When generating a Gantt chart of your Trello boards, none of the data in your Trello boards is stored at the Ganttify servers at any time. All your data stays at Trello.
Ganttify only stores Gantt specific settings like timeblock colors, column width and which columns to show/hide in your Ganttify account.
Manage your Trello project planning directly in the Gantt chart
Simply drag and drop or stretch and shrink existing time blocks to modify start dates, end dates and durations for each Trello card. You can even update this information for checklists!
No need to save your changes, it's already done for you.
Create dependencies between Trello cards and tasks
Keep your entire project timeline in check by setting up dependencies between Trello cards and tasks. Simply right-click time blocks and due dates and choose 'add dependency' to get started. You can even create dependencies across Trello boards.
If one task gets delayed, simply drag it to the new position in the Gantt chart and all dependent tasks are automatically updated and synchronized with Trello.
A step by step guide to creating dependencies can be found in our Help Center.
---
What are you waiting for?
Create an account.
Plan with precision
With Ganttify's advanced zooming capabilities, it's easy to plan with great precision. Whether you're planning a 24 hour workday, a 4 hour workweek or maybe even next year's wedding it can all be done in a single chart.
Once your Trello board is loaded as a Gantt chart, simply use the zoom menu to zoom in and out on your planning to get that detailed hourly view or get a glance a the big picture when zooming out.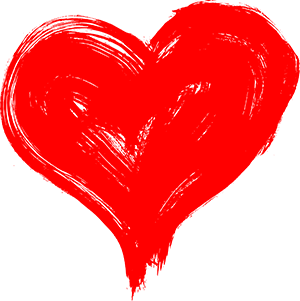 Trusted by companies all over the world.