Phase 2 of Ganttify Update: A Focus on User Enhancements
We are excited to announce the long anticipated release of Ganttify's update phase 2. This isn't simply an update; it's a comprehensive overhaul that sets the stage for an array of major features making their debut this year.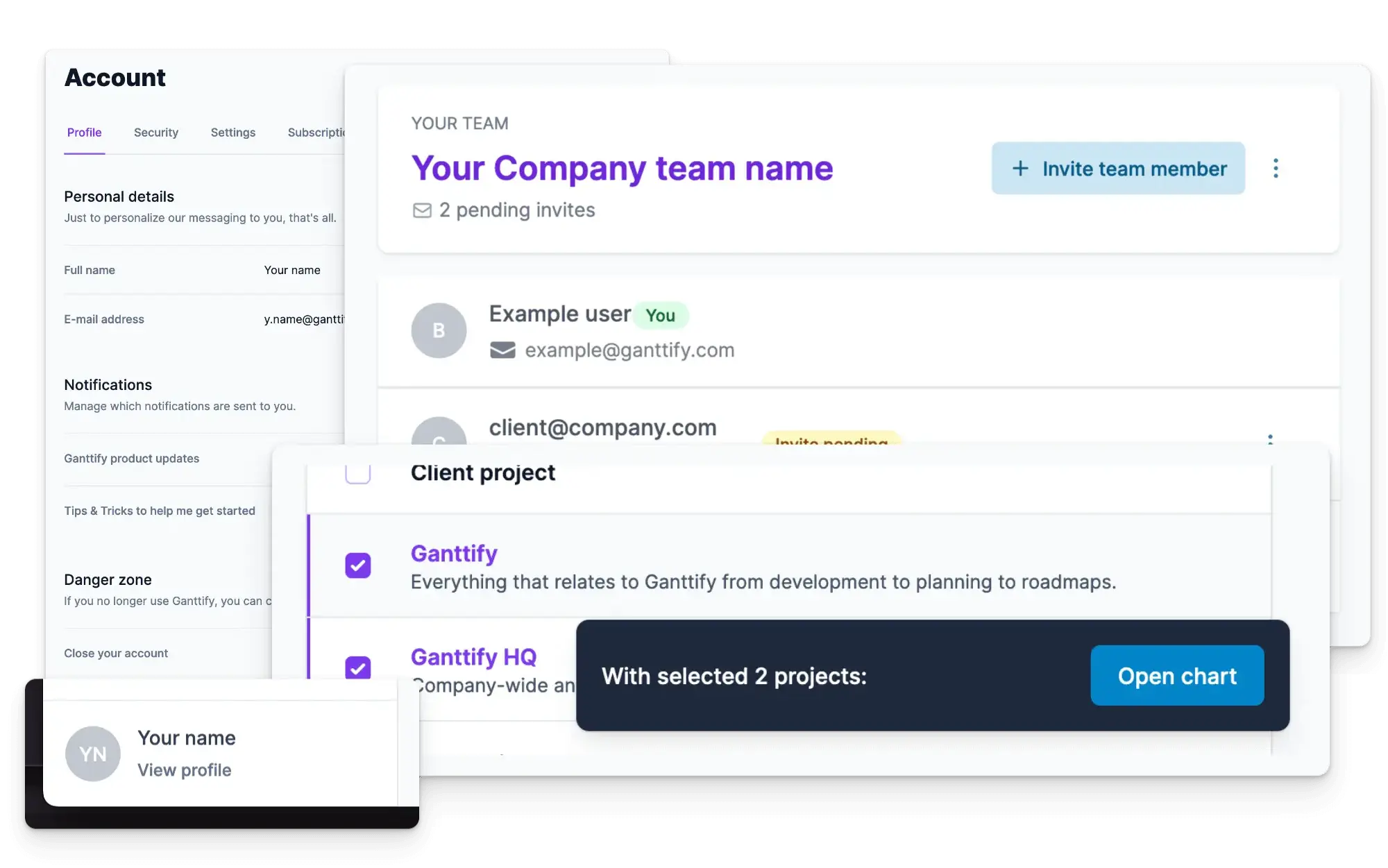 One of the main aspects we've focused on revamping in the phase 2 update is Ganttify's inner workings. This overhaul isn't just about an upgrade; it's about paving the way for new features in the future. In the next months, keep your eyes peeled for new features such as colored time blocks, the capacity to add tasks within the Gantt chart itself, and a swift and easy way to save and access your previously created Gantt charts. But that's for another day.
So, what's new in this release?
Along with the technical refinements, the look of Ganttify is also wearing a fresh, modern design. Phase one of this update series was the facelift of our website earlier this year. The application now mirrors that transformation. We bet you'll appreciate the cleaner, minimalistic approach.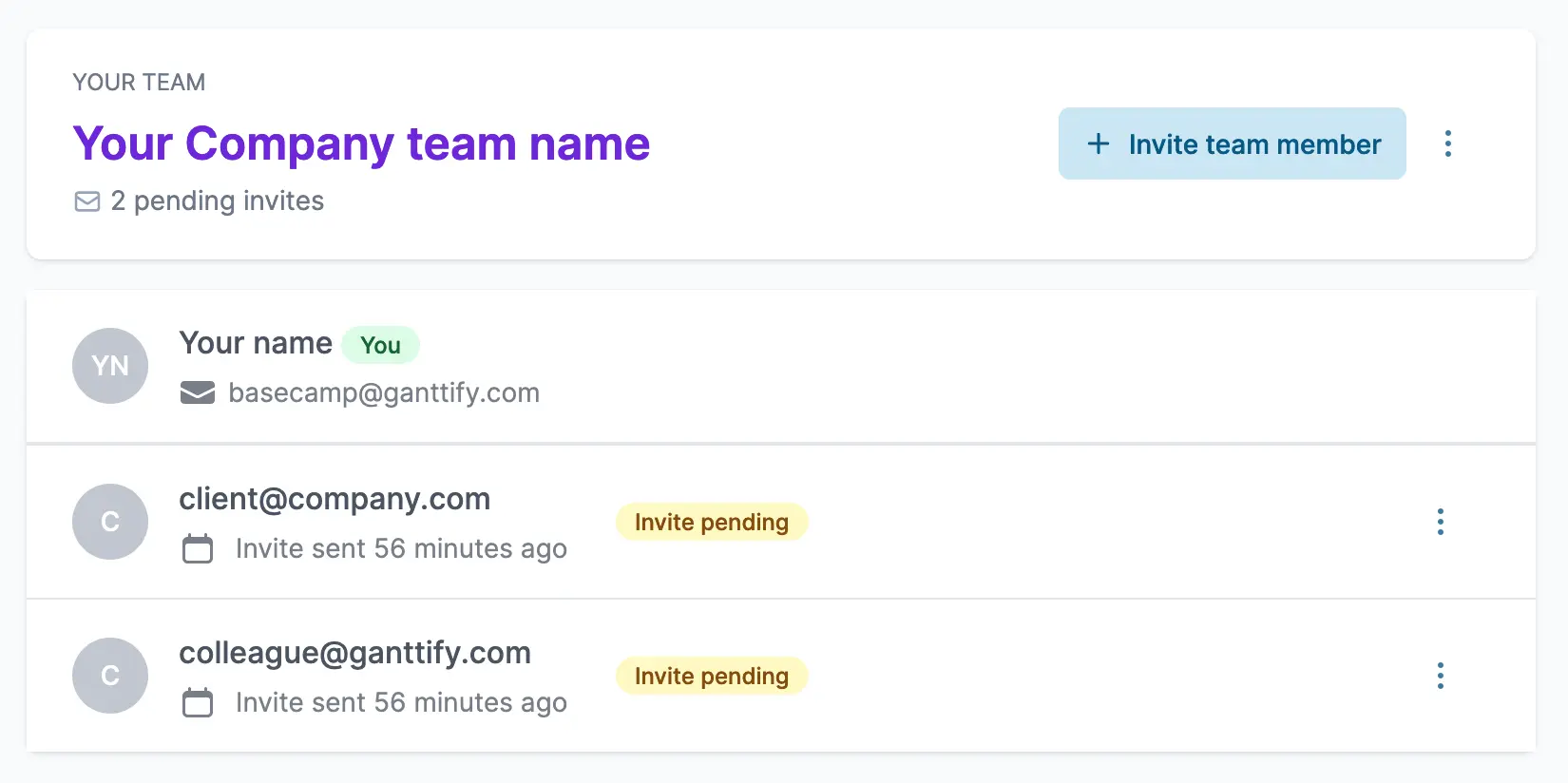 1. Teams are now located in the menu on the left side of your screen
If you're on the Small team or Large team plan, you can invite others to work together on your project planning. With this update, teams have a more prominent place in the newly introduced menu on the left side of your screen. Previously, team management could be done when visiting the My Account page.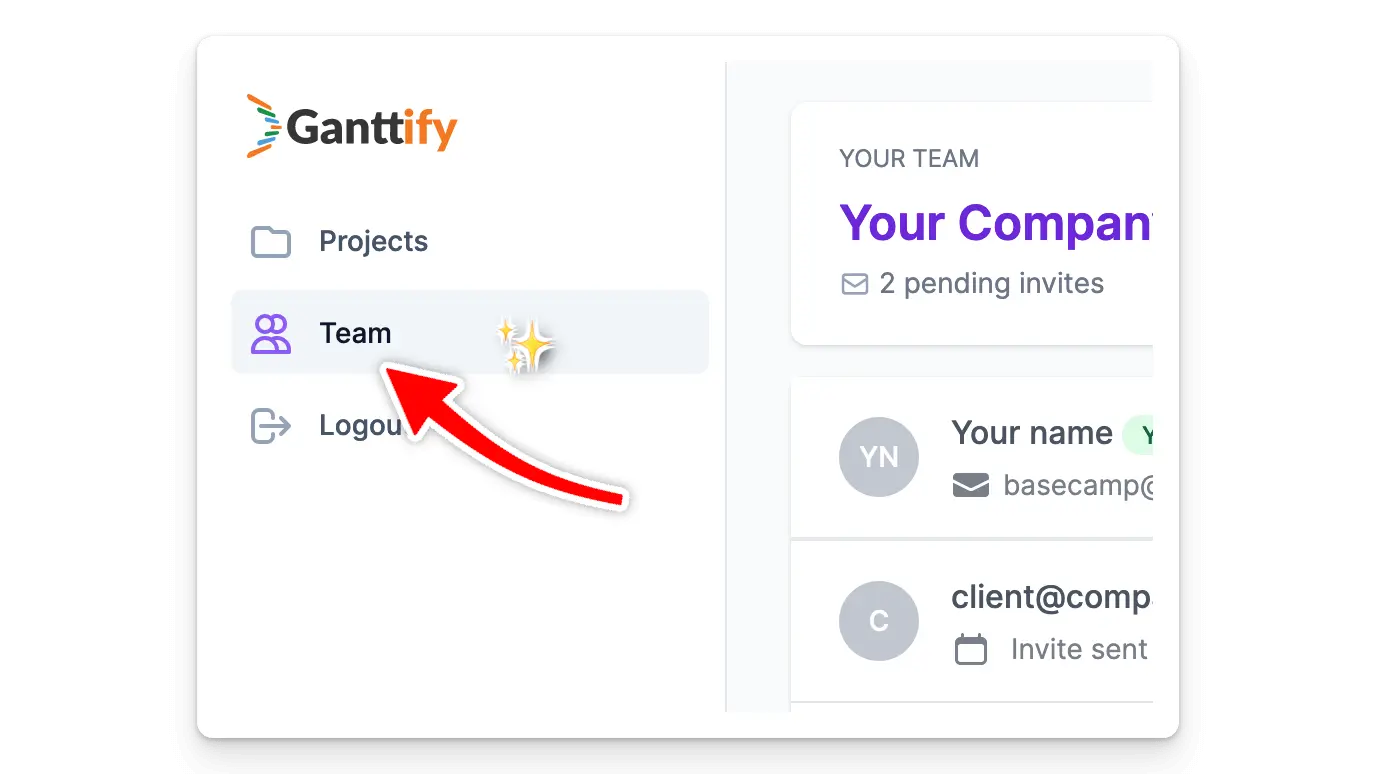 2. My Account has moved to the bottom left and is now called "Account"
The 'My Account' menu option from the top menu has now moved to the bottom left of your screen. Click your name and you'll be able to manage your account preferences, security settings, connected integrations, subscription plan and billing details.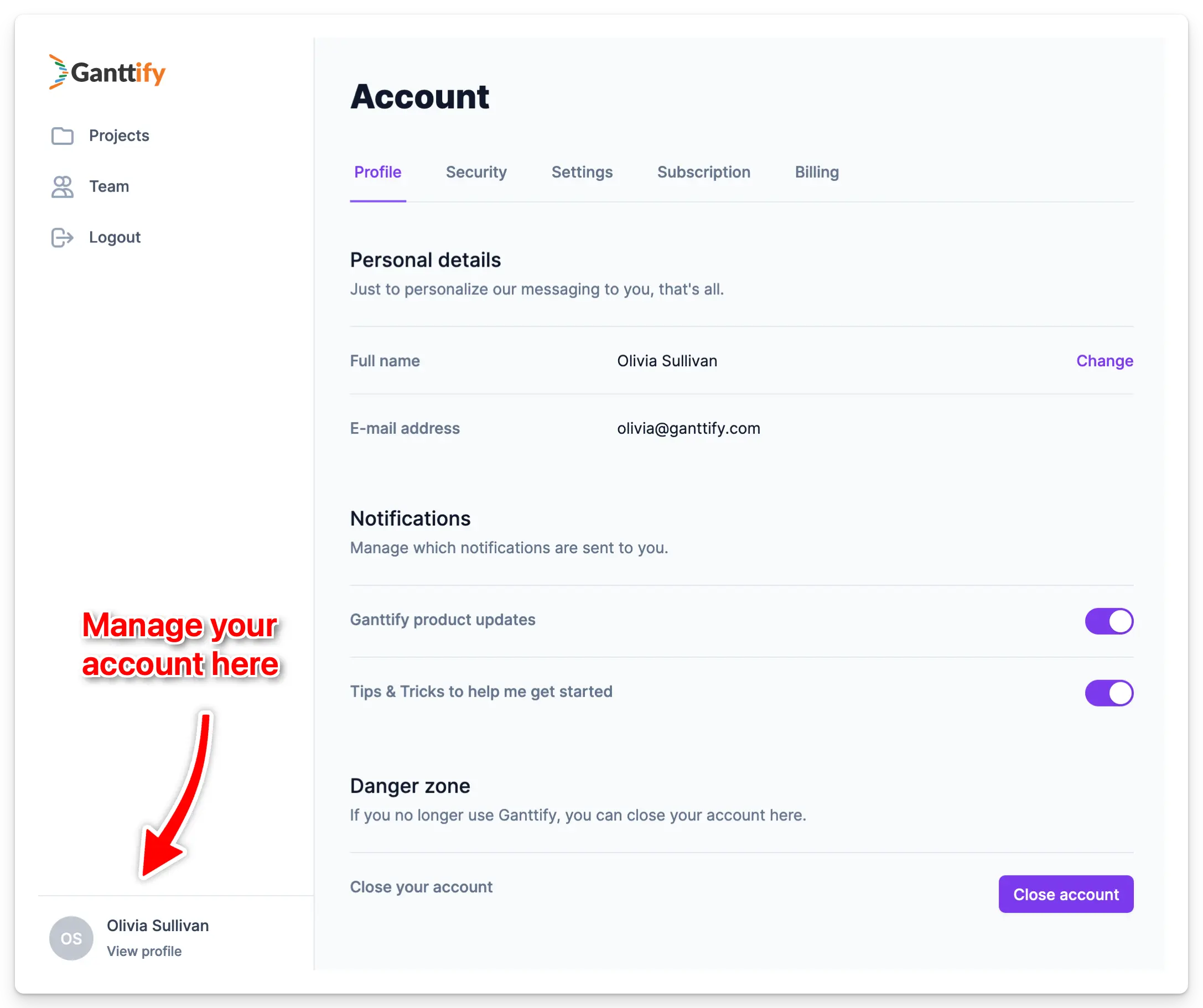 3. 'Save as Image' and 'Save as PDF' are removed from the Project List
Users want to view and edit their created Gantt chart before exporting it to a PDF or image file. Therefore the 'Save as Image' and 'Save as PDF' buttons have been removed from the Project List view. You can still export your Gantt chart as PDF or Image file from within the Gantt.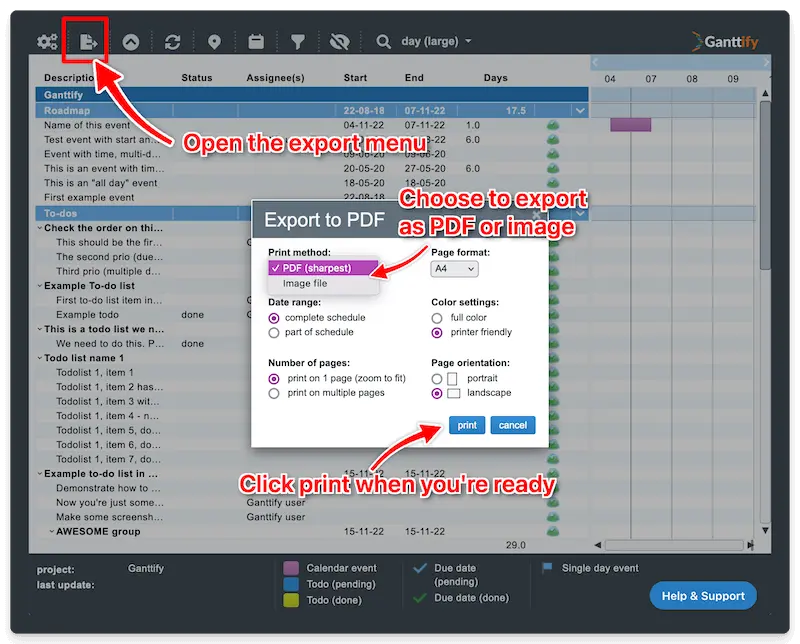 And many, many bug fixes and small improvements
Aside from the obvious visual changes and architectural updates in this release, we have also introduced many, many improvements and fixes of all sizes. To name a few:
Shifting time blocks when refreshing Charts has been resolved

Trello

Time blocks can now be converted to due dates and vice versa

Trello

Faster syncing of start and end dates

Trello

Improved user feedback when external integration cannot be reached when syncing

General

The date picker issue causing unintended date shifts of multiple years for certain users has been resolved

Basecamp

Resolved issue where some users experienced unvolutariy date shifts of multiple years

Basecamp

Improved handling of different timezones both at the client and server level

General
That's all for this release! Thank you for your continued support. Don't hesitate to reach out if you have any cool ideas, run into any bumps, or just feel like chatting.
Don't want to miss an update? Follow us on Twitter for the latest product updates and announcements.